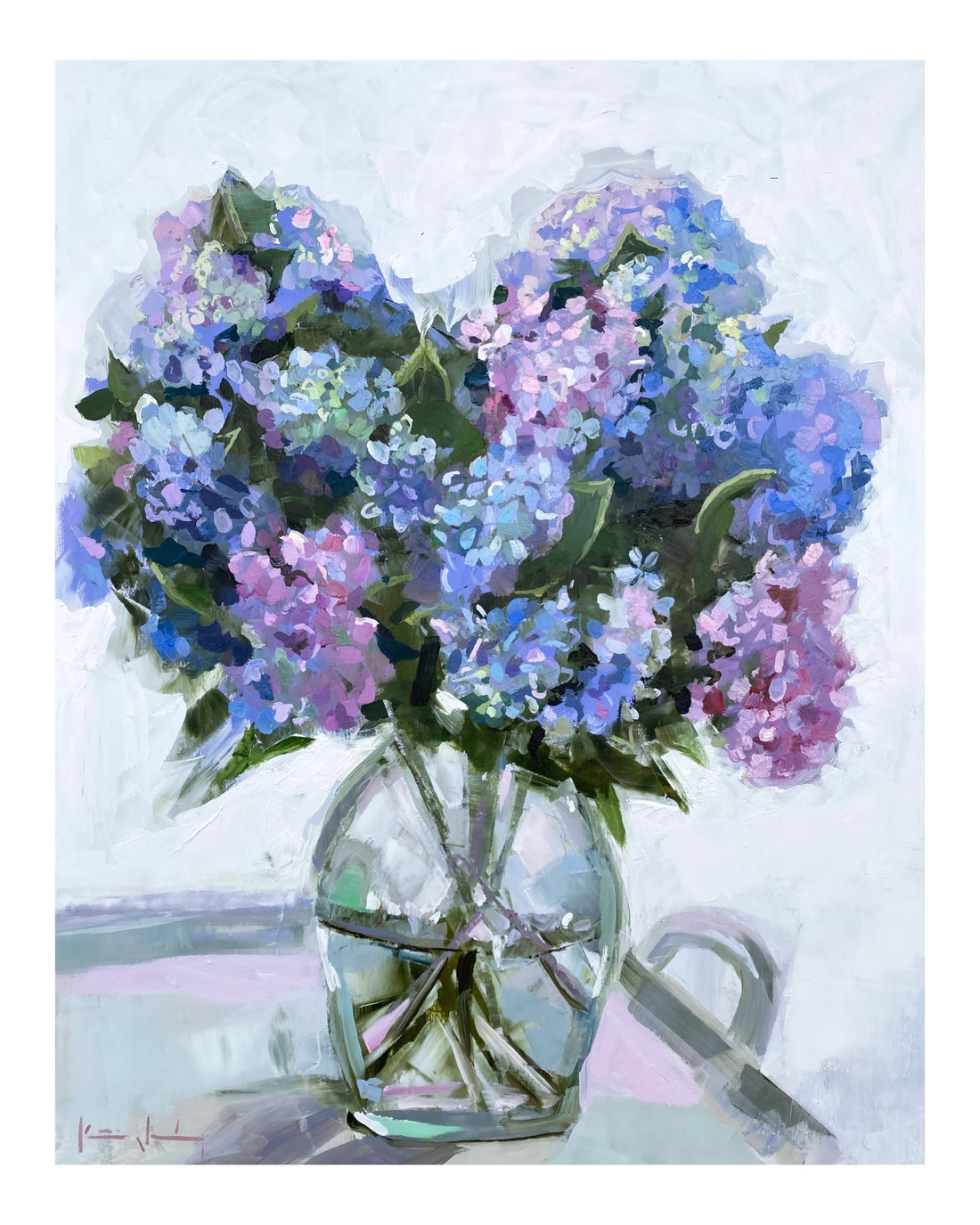 Dimensions: 20 in x 16 in
Inspired from my friend Macy's last hydrangeas for the season. There's something about Hydrangeas that feel so homey. 


Every piece of artwork is carefully packaged, shipped, and insured through USPS. Please see shipping policy here.
Framing and mounting artwork is important for displaying each piece at its best. Please contact me if you want guidance on selecting the best frame for your art.
About Katie
Katie Jacobson is a Hawaii-based artist from Columbus, Georgia. Her paintings evolve around the evanescence of time and the uniqueness of short-lived experiences and moments. With oil paint as her central medium, she enjoys painting people, animals, landscapes, and still lifes.