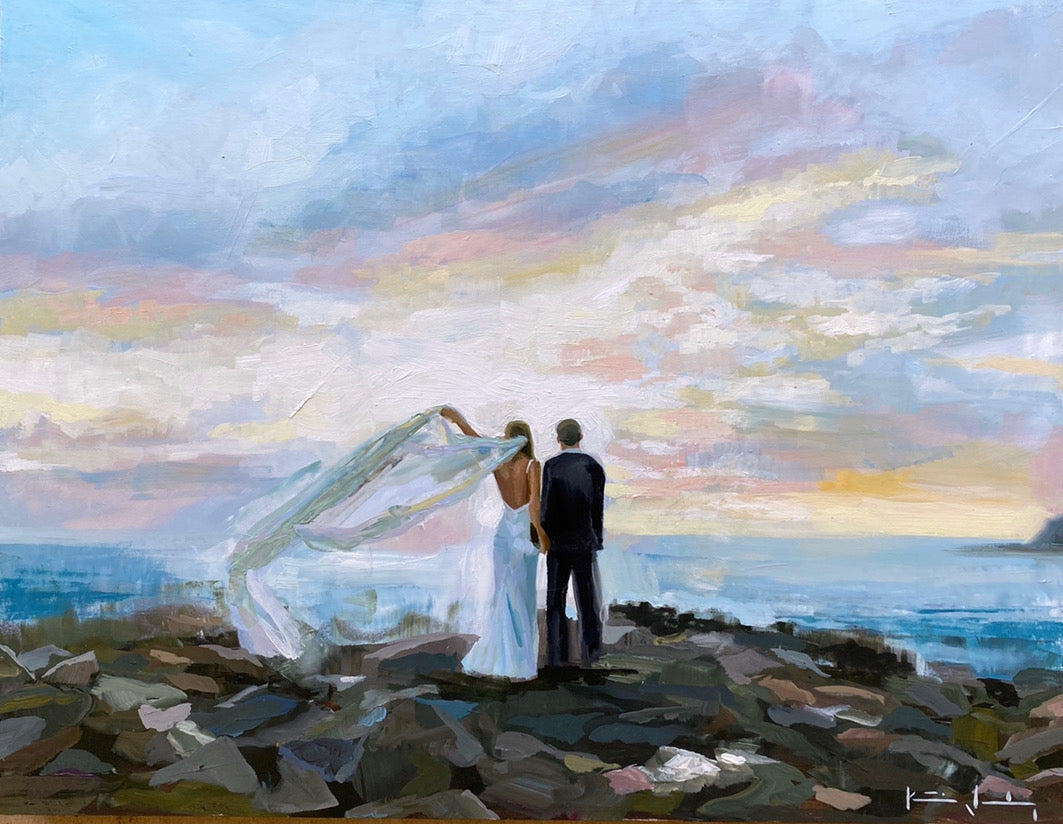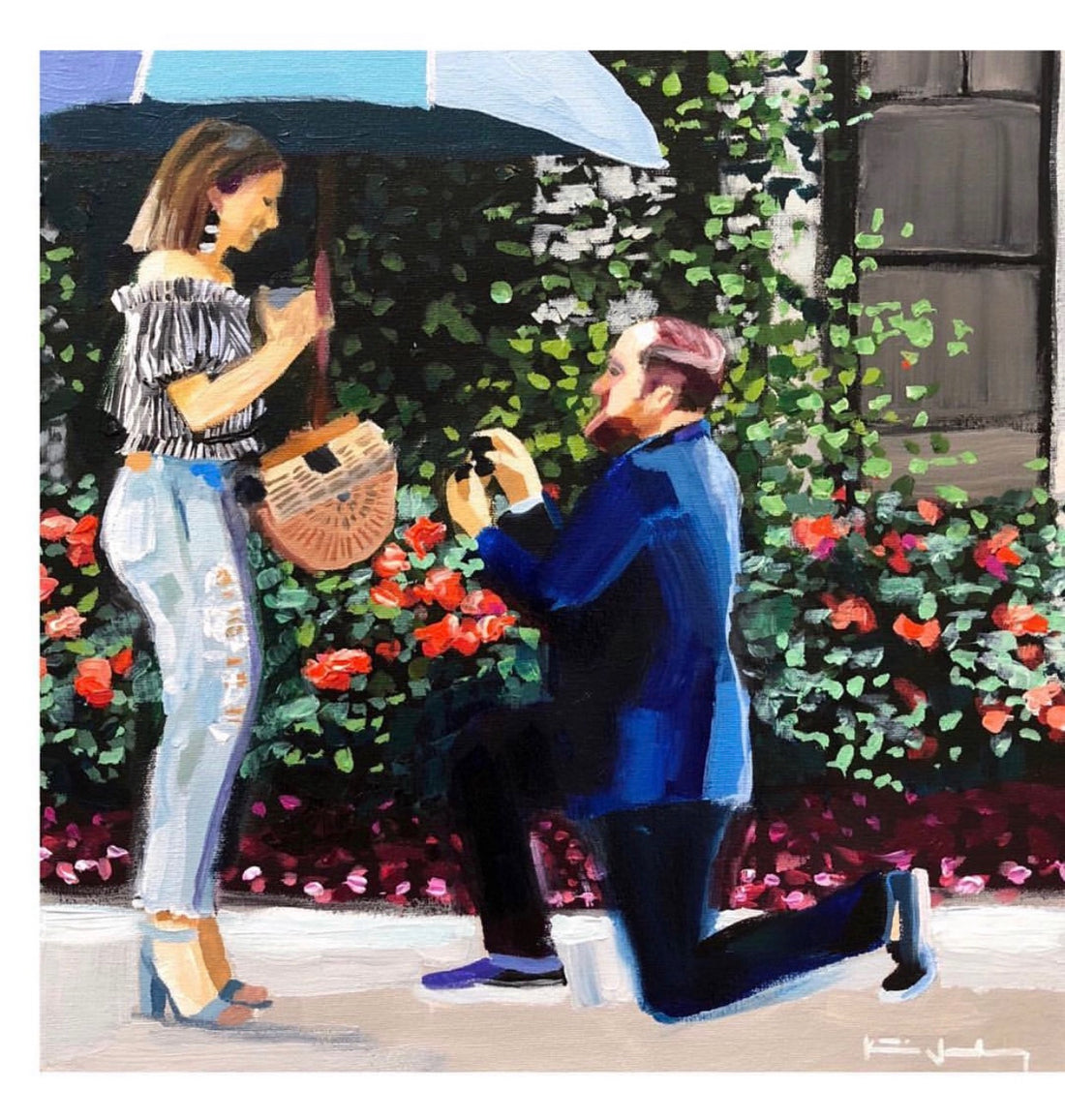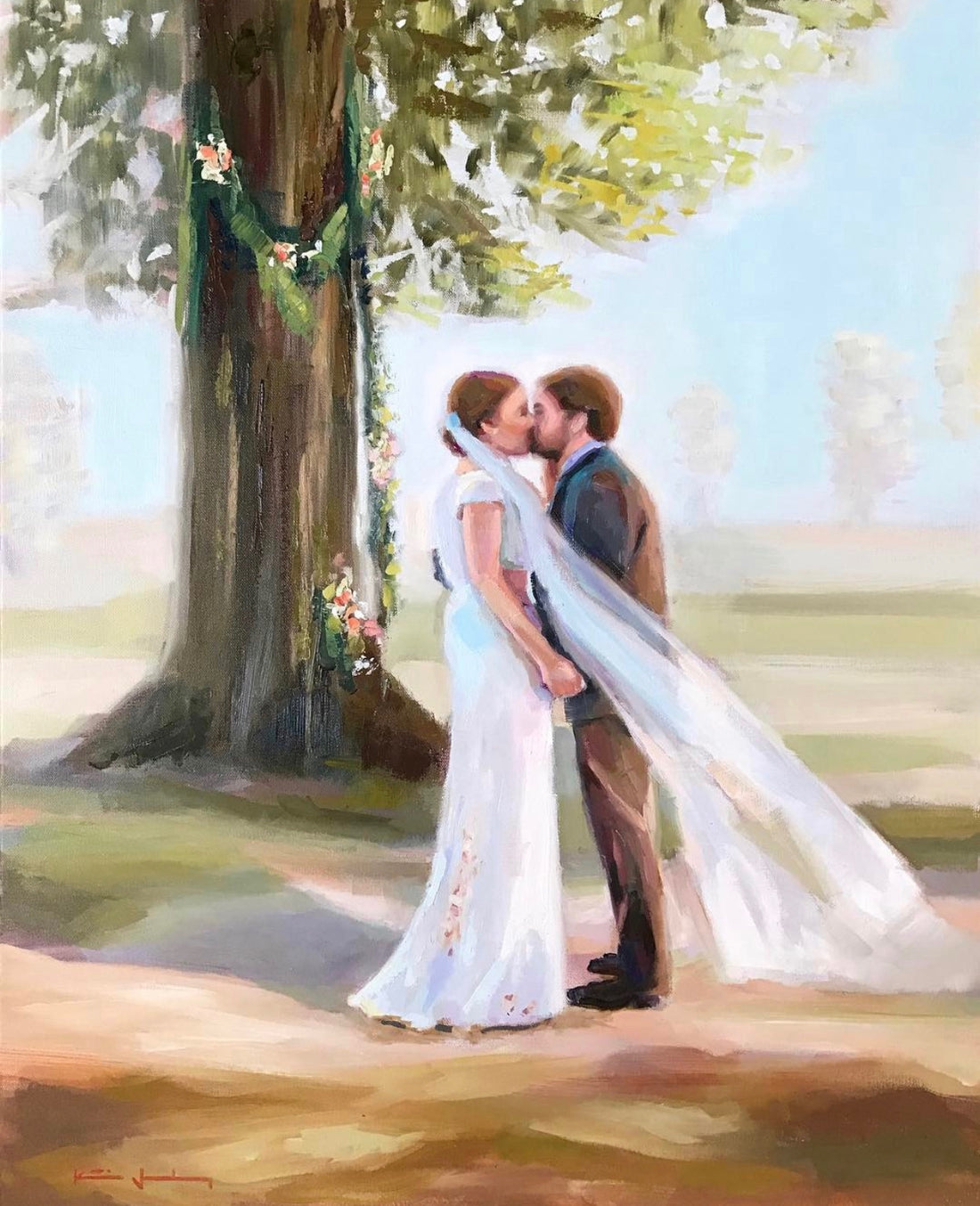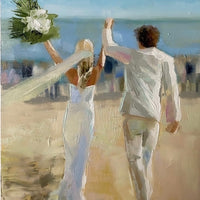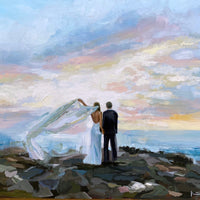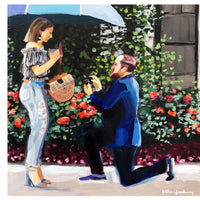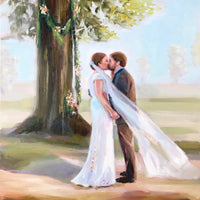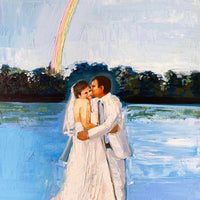 Celebrate the most special moments of your life with a commissioned painting. Send one of your treasured photographs from your engagement or your wedding day for that image to be brought to life in a stunning, bespoke painting that will capture the spirit and emotion of that day. 
Please allow a 6-8 week lead time for commissioned artwork.
If you would like a different type of commission, or are looking for a different size, please visit the Commissions page to view other options and contact me about your ideas. You can also visit The Archive to browse previous work and find inspiration.
1. Order online - Upload the image you want painted and tell me more about it. Please note the price you pay at checkout is a 50% deposit toward your artwork.
2. Confirmation - I'll be in touch to confirm the details of your order.
4. Production - I will paint your artwork and send you a picture to approve. Once approved, you'll receive your final invoice.
5. Shipment - Your artwork will be shipped after you've completed payment.
Your artwork may be in transit between 3-7 days after it is shipped.
Every piece of artwork is carefully packaged, shipped, and insured through USPS. Please see shipping policy here.
About Katie
Katie Jacobson is a Hawaii-based artist from Columbus, Georgia. Her paintings evolve around the evanescence of time and the uniqueness of short-lived experiences and moments. With oil paint as her central medium, she enjoys painting people, animals, landscapes, and still lifes.