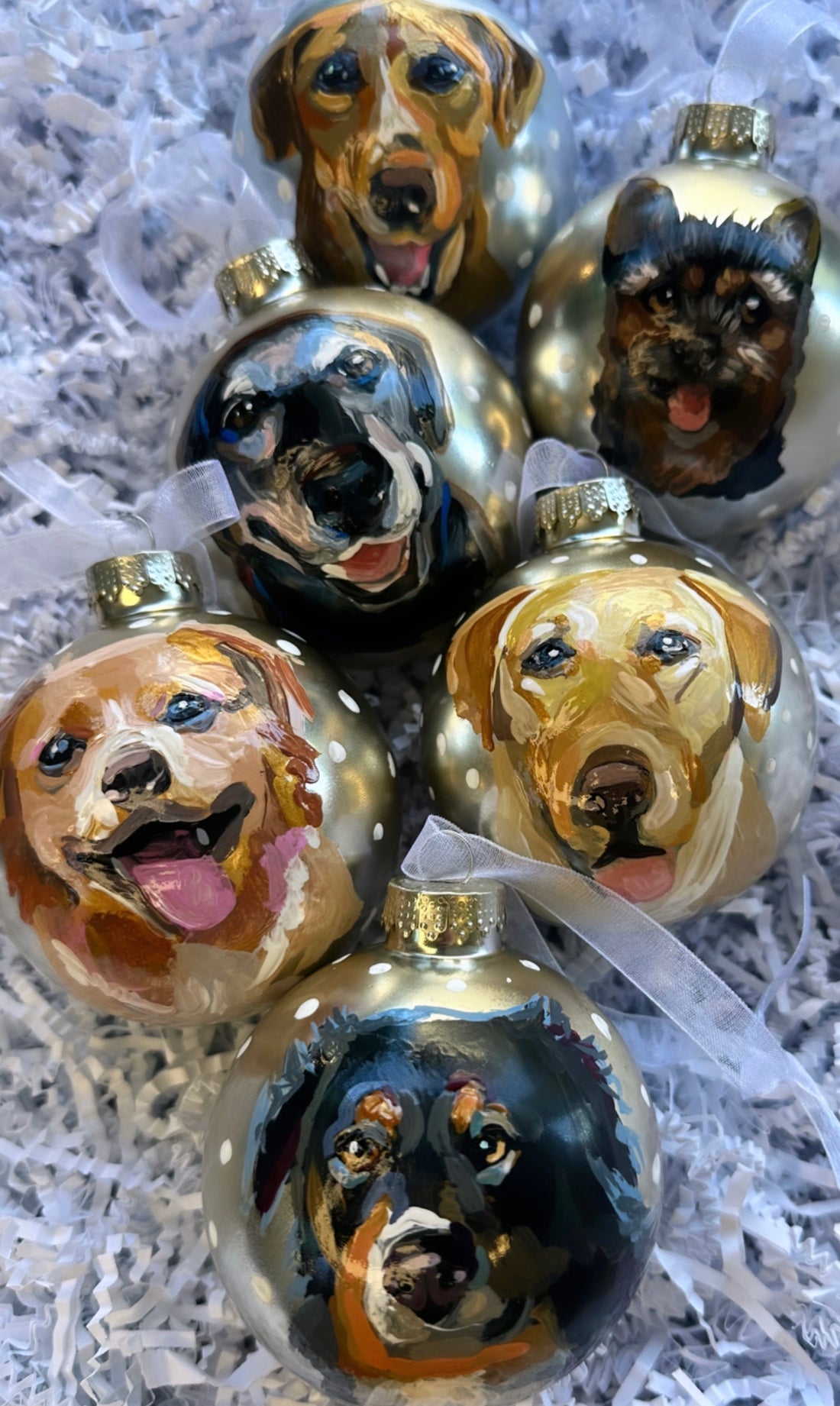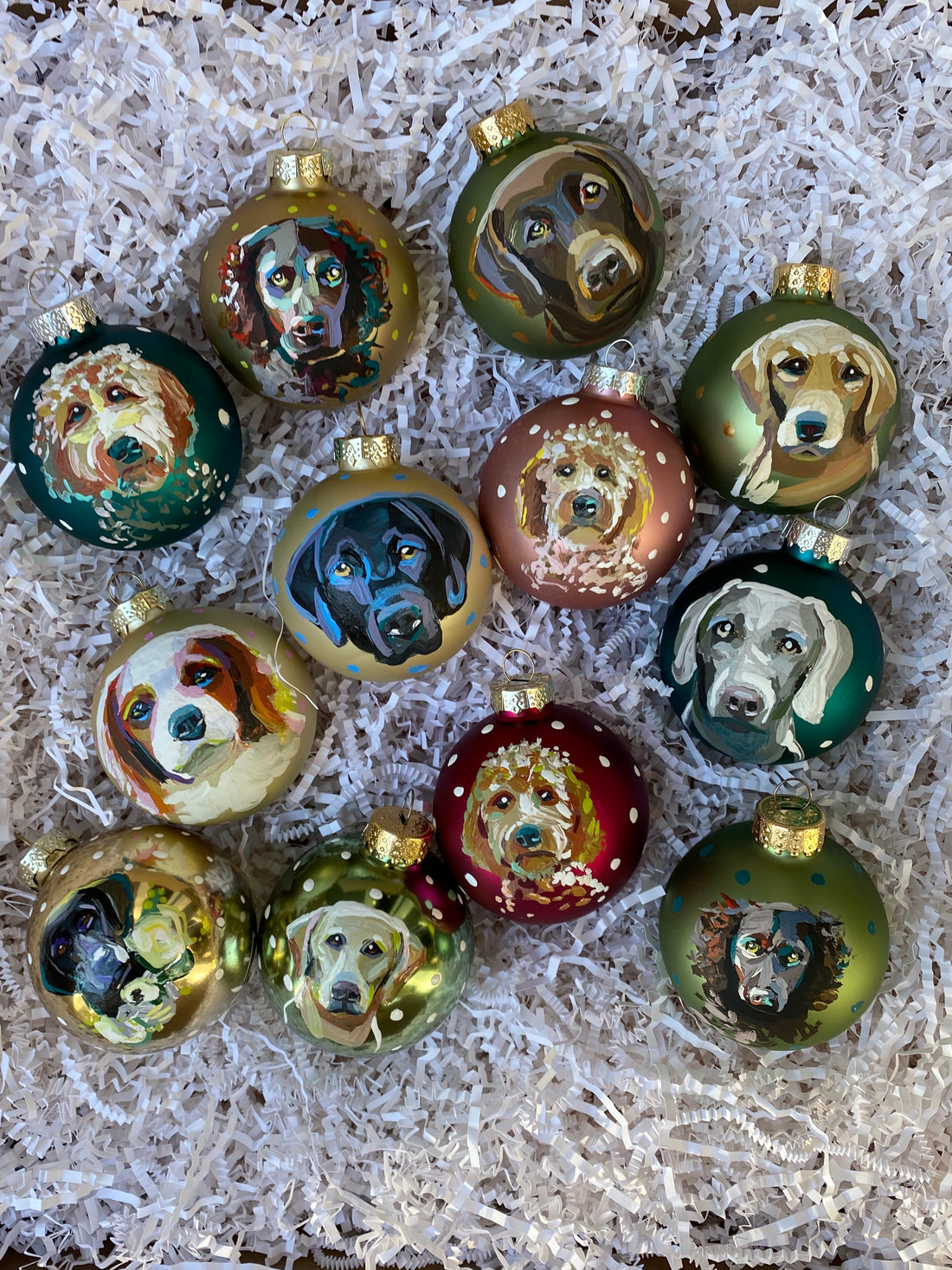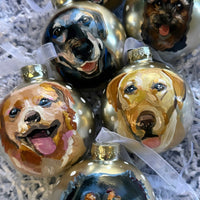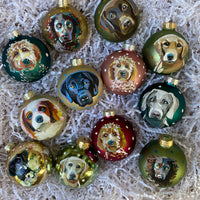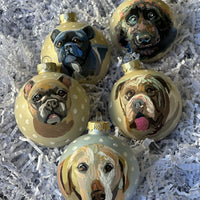 Make your holidays extra merry and bright with a custom painted pet ornament. Great as gifts, or a special memento on your own tree.
Simply tell us a little bit about your pet and upload a picture. Please allow 2-4 weeks for processing, painting, shipping, and delivery.
Dimensions: 3.15" diameter ornaments
Once ornaments are painted, please estimate 2-7 days for shipping and delivery.
Every piece of artwork is carefully packaged, shipped, and insured through UPS. Please see shipping policy here.
About Katie
Katie Jacobson is a Hawaii-based artist from Columbus, Georgia. Her paintings evolve around the evanescence of time and the uniqueness of short-lived experiences and moments. With oil paint as her central medium, she enjoys painting people, animals, landscapes, and still lifes.